UK Work Permit
Containing one of the major and fast thriving economies of the world, with opulence and rapid growth in almost all economic sectors, UK has been an immensely popular destination for higher studies and working, to students and professionals who reside in countries all across the whole world. For these purposes, all immigrants to UK must possess proper visas, who are interested in going to UK from countries situated outside the European Economic Area (EEA) and Switzerland.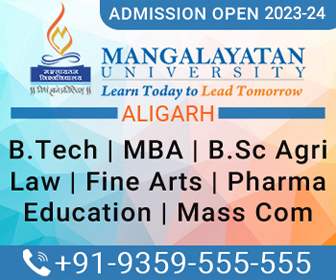 However, the Visas and Immigration System of UK is quite complex and often changing from time to time. Therefore, before applying for an appropriate visa for the purpose of living or working in UK, applicants must get the latest information from the UK's Governmental Agency regarding visas, named as UK Visas and Immigration (UKVI). On ours this informative webpage, we are offering very useful information, briefly and roughly, regarding diverse uk work permits and the various main and significant requirements for these.
Since 2010, the most of the work-related visa applications have been rigorously scrutinized by the UKVI through a five-tier point-based system, which measure applicants against various eligibility criteria for working in UK, under certain categories. The main categories of work visas issued by UKVI are the following:
Tier 1 Work Visas for High Value Migrants: These include immigrants to UK as Entrepreneurs, Investors, Graduate Entrepreneurs, Exceptional Talents, etc. Since April 06, 2011, UKVI has stopped processing such visas for people residing outside the EEA and Switzerland. Therefore, now, people falling under any of these categories, should prefer to switch to the Tier 2 Work Visas, which are described below. But, the holders of existing Tier 1 visas are enabled to apply for an extension through the Tier 1 (General) Extension Assessment Form.

Tier 2 Work Visas: These work visas for working in UK fall under the categories of Tier 2 (General) Visa for Skilled Workers; Tier 2 (Intra Company Transfer); Tier 2 (Sportsmen); Tier 2 (Minister of Religion); etc. These work-related visas enable them to stay and work in UK for a protracted period of time.

To be eligible for applying for the Tier 2 (General) Visa, the applicant must have an offer of some skilled work and a certificate of sponsorship from any employer located in UK, who holds a valid Tier 2 Sponsorship License. For the years 2012-13 and 2013-14, there has been placed a cap on the issuance of a maximum of 20,700 Tier 2 (General) Visas by the UKVI. However, people earning over £150,000 per year in UK are excluded from this cap limit. More exclusive information about this category of work visa is provided in the section below, along with the uk work permit requirements under this category.

The Tier 2 (Intra Company Transfer) Visas are required by foreign employees of MNCs who are transferred to UK Branch. Tier 2 (Sportsmen) Visas are necessary for staying in UK by sportspersons of international caliber. Lastly, the Tier 2 (Minister of Religion) Visa is essential for missionaries, ministers of religion, monks, etc., who want to stay and serve in any part of UK.

Tier 3 (General) Student Visa: This category of visa allows international students to stay and study in UK, along with/without some working [up to 20 hours per week] part-time or full-time, during term time or holidays. Exclusive information about this category of UK Visa is provided in ours other web-article entitled Study Permit UK. Again, there are some additional rules and provisions applicable if you are currently in UK on a Tier 4 (general) Visa, and desire to switch to a Tier 2 (General) Visa.
Tier 4 Temporary Workers Visa: This visa is suitable for workers, performers, artists, sportspersons, students [under the Youth Mobility Scheme], unpaid charity and religious workers, and professionals supported by the Government-approved schemes and international agreements, who are required to stay and work in UK, for a limited period of time.
Work Permit Process and Requirements in UK
There are two prominent routes [for uk work permit processing] for obtaining uk work permit, while living in any country of the world, outside the EEA and Switzerland. You can submit your completed visa application directly to the UKVI of the Home Office services, or to the immediately concerned UK Consulate/High Commission/Embassy Abroad.
For Obtaining a Tier 2 Work Visa, the following are main and most significant requirements and documents:
A valid Certificate of Employment or Sponsorship from a duly licensed employer located in UK
A Current Passport containing at least one blank page to put the visa on
A passport-sized color photograph
Meet the Maintenance Requirements of UKVI
Score at least 70 Points in the Tier 2 Points Test.
Appropriate Salary and Allowances - the Applicant must be earning £20,500 or more per year, before tax.
Presence of a minimum amount of £945 in the savings bank account of the applicant, during past three consecutive months; or sponsor's clarification that they will support and accommodate the applicant from the very first month of employment
Proof that the applicant met the English language skills [such as he/she passed IELTS]
TB [Tuberculosis] Test Results, or a Clean Bill of Health
Other additional documents depending on the circumstances of the applicant
The cost of obtaining such a visa, depends upon the location of the applicant, how you apply, how long you desire to work in UK [three years or more], etc. You must apply for this visa at least three months before your scheduled travel to UK. Decision regarding the acceptability of your visa is expected to be finalized within three weeks of the filing of the concerned application. Again, the Tier 2 (General) Work Visa allows your working in UK for a maximal period of 5 years and 14 days, or the time-duration specified in the certificate of sponsorship, whichever is the shorter. Within this period, you must get your existing visa under this category extended for another 5 years.