Study Permit UK
All international students and scholars who belong to countries outside the European Economic Area [EEA] or Switzerland, compulsorily need a study visa uk, to carry out higher studies in any city of UK. If you are at least 18 years in age or above, then, there are three categories of student visa available for studying in UK to the international students. These are Student Visitor Visa; Prospective Student Visa; and the Tier 4 (General) Student Visa.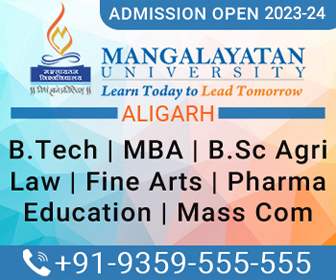 The student visitor visa facilitates your stay in UK for up to a maximum of six months. Such a visa does not allow for working in UK, nor the extension of the existing visa, along with living in UK. The prospective student visa [PSV] is for those international students who are bound to come to UK for finalizing their study arrangements in UK [such as to attend an interview regarding a course]. It is possible to apply for a Tier 4 (General) Student Visa, within the tenure of PSV, while living in UK. The Tier 4 (General) Student Visa is for all those international students who are required to carry out their higher studies at any specified university of UK for time-period of over six months. More information about this category of student visa is given in the lower section, along with the study visa uk requirements, in general. Regarding student visa in UK, the governmental agency for consultation is the UK Visas and Immigration [UKVI], which was previously known as the UK Border Agency [UKBA]. Today, online filing of the visa application is also possible with this UKVI. Otherwise, the application form VAF9 can readily be obtained from the website of UKVI.
Study Visa UK Requirements
In general, for acquiring proper study permit uk, under any of the three categories mentioned above, especially the Tier 4 (General) Student Visa, the following are the main requirements:
Current Passport with at least one blank page [on which to put the visa]
Two passport-sized color photographs, with name of the applicant neatly written on the reverse side
A valid Conformation of Acceptance for Studies (CAS) [such as the offer letter from your chosen university in UK]
Proof to fund your educational fees and living costs in UK
Proof for having sufficient English language skills [such as having passed IELTS]
A clean bill of health
Your Biometric Information [your fingerprints and photograph, taken at the visa application centre]
Formal consent of your parents or guardian, if you are under 18
Other necessary documents and information depending on circumstances
In case of the Tier 4 (General) Student Visa, you must apply at least three months prior to the starting of your course in UK. The cost of visa application is £310, at present, and decision regarding the acceptability of your application will be made within three weeks. You are expected to reach UK at least one month before the commencement of your course. Extension of your visa must be made well before the expiration of your existing visa. At present, the charge for extension of visa is £422.