Study in UK
In respect of education, especially the higher education, United Kingdom [UK] ranks among the top five well-developed and best destination countries in the world over. Every year about 4 Lakh [0.4 million] international students and scholars visit UK for higher studies in diverse professional disciplines from over 200 countries worldwide.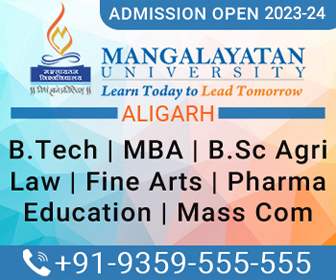 Owing to the following features and specialties, today, study in uk is highly cherished and preferred by students, professionals, and scholars of the world over:
Most of the higher education qualifications and degrees granted by universities and institutes of UK, are duly recognized and highly appreciated by employers and academics of the world over. As per the QS World University Rankings, UK graduates and postgraduates are among the most 'employable' in various streams of professions.
A large fraction of the most prestigious, best, and top universities and colleges of the world, is located in UK. These are quite affluent in respect of well-rounded facilities, deeply impress and satisfy the majority of international students, and offer a truly world-class learning, teaching, and research environment.
The uk education courses at undergraduate and postgraduate levels are generally shorter in time-duration, as compared to other countries; and therefore, require lesser educational fees and living expenses.
Containing about 65 million population of diverse ethnicities and cultures, UK gives rich opportunities to meet people pertaining to countries worldwide, during the higher studies in UK.
All educational, professional, and business and service related streams are comprehensively covered by the courses of UK universities, including Engineering and Technology, Management, Law, Medical Science, Science & Technology, Education & Teaching, Information Technology, etc. The standard of teaching, educational facilities, welfare support and facilities, etc. of these universities are regularly kept at ace level.
There are many scholarships and financial support schemes for higher education in UK in diverse streams, also for international students and scholars.
UK Education Systems and Facts
Both school and higher education in UK, are governed and regulated by separate provincial governments, namely, the UK Government, Scottish Government, Welsh Government, and the Northern Ireland Executive, in their respective jurisdictions. Thus, uk education systems are varied, but all conform to the global standards.
In each broad division or country of UK, there are five distinct stages in general; these are the stages of early education, primary education, secondary education, further education [FE], and the higher education [HE]. The below paragraphs offer significant and useful uk education facts in connection with the higher education in all these four countries of the UK.
In the sphere of higher education, there are about 160 large universities, and 700 big colleges and institutions in entire UK, which collectively provide higher education to around 2.5 million students and scholars every year. As far as foreign or international students and concerned, about 0.4 million of these go to UK every year from over 200 countries located in all across the globe. The majority of these international students studying in UK belong to the European and Asian countries. The majority of the universities of UK have been ranking among the most prestigious and best higher education universities of the world, in diverse disciplines. Some of these universities are - University of Oxford; University of Cambridge; King's College, London; Imperial College London; University of Leeds; The London School of Economics and Political Science; The University of Manchester; The University of Edinburgh; University of London; etc.