Colleges in Scotland
Scotland is not only globally famous for its university education, but also for education at lower levels, which ranges from the school education and the further education to the higher education. For further and higher education in Scotland, there are about 45 colleges and institutions in entire country, which offer top-notch education to the native and international students. Ours this webpage offers exclusive information regarding the scotland colleges education, including the top Scotland colleges, especially in the lower section.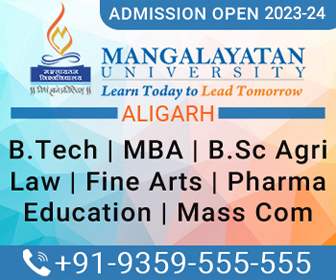 A highly significant country of UK and giving lovely home to a massive 5.5 million population, Scotland is well-known for its well-developed education system, historic turbulence, immense natural beauty, exotic cultural diversity and festivity, soothing temperate and oceanic climate, moderate cost of living, substantial contributions to the economy of UK, and world-class university education to about 40,000 students worldwide every year. Out of the 19 full-fledged and glamorous universities in Scotland, five highly rank among the top 200 best universities of the whole world. International students who completed their higher education in the colleges of Scotland, are naturally highly appreciated by these world-famous universities. Thus, pursuing study in scotland colleges, is also of high importance and pride.
List of Top Scotland Colleges
Most of the colleges in scotland offer education and qualifications at the levels of the further education [FE] and the higher education [HE]. School-leavers join the further education colleges and institutions for getting some vocational and profession-oriented education and learning, which enable them to join universities for acquiring degrees like bachelor's and master's. While the higher education courses in Scotland offer qualifications like National Certificates, Higher National Certificates and Higher National Diplomas. In general, most of the scotland colleges are funded and regulated mainly by the Scottish Funding Council, while the tuition fees are provided by the individual students.
Again, some further education and higher education colleges of Scotland are rather famous internationally for highly professional, vocational, and prolific courses in some specific disciplines or subjects. However, some colleges are well-known and reputed for rich and ace courses in a rather wide range of subjects. The tuition fees and available facilities for students also vary from colleges to colleges. Congenial and creative environment and satisfaction of students also help in making selection of any Scotland colleges for FE or HE. Based on these facts, the list of scotland colleges is provided below, which are the most reputed, popular, and top colleges in entire Scotland at present:
Glasgow School of Art
Newbattle Abbey College
Royal Conservatoire of Scotland
South Lanarkshire College
West Lothian College
Leith School of Art
Dumfries and Galloway College
Borders College

City of Glasgow College
Edinburgh College
Forth Valley College
Glasgow Kelvin College
North East Scotland College
West College Scotland
Ayrshire College
Dundee and Angus College