England Education
England is the most magnificent and populous country of the United Kingdom (UK). The majority of international students visiting UK for higher education, come to England, every year. Opulent and ace higher education in england, is globally well-prominent, and is therefore, highly cherished by students, scholars, and professionals of the world over.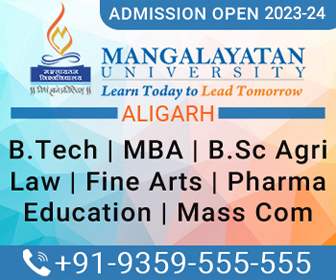 English universities are counted among the best and most prestigious universities of the world, and boast of having produced a great many world-famous scientists, Nobel Laureates, lawyers, leading business managers, industrialists, and professionals associated with diverse professional and service fields. The graduates and postgraduates from English universities are well-eminent for being highly intelligent, innovative, sophisticated, easily employable, and well-competent for drawing higher range of salaries in countries of the world over. Ours this well-drafted web-article offers very enlightening and constructive information regarding higher study in England, to benefit students and professionals of the world over. Firstly, a concise piece of relevant information about England, and education in england, is being presented hereunder.
Containing around 53 million population (about 80% of the population of entire UK), England is the largest economy in UK and the fourth most populous country in entire European Union. Bulk part of the population of England is centered in and around its glamorous capital London. The mixed market economy of England enjoys an average GDP Per Capita of £22,907. Other big cities of England are Birmingham, Sheffield, Manchester, Liverpool, Leeds, Newcastle, Bradford, Nottingham, and many others. The climate of England is mild and soothing, and is globally famous as being a temperate maritime climate, but often unpredictable. The summer and winter temperatures generally dwell around 32 °C (90 °F) and 0 °C (32 °F), respectively; and the even rainfall is common throughout the year. The cost of living is highest in London in entire England, the northern part of the country being quite cheaper.
As far as the international students are concerned, England entice around 350,000 of these every year; this amount forms the bulk fraction of the total international students visiting UK every year [around 0.45 million]. London alone draws over 100,000 international students from about 200 countries worldwide, every year. The percentage of international students studying in England any year is about 18% of the total student population. These students acquire education and degrees at the academic levels of graduation, post-graduation, and doctoral research, in a rather wide range of professional disciplines. The most popular among these disciplines fall under the following broad categories --- business administration and management, medical fields, teacher education, law and paralegal, veterinary science, engineering and technology, scientific research, information technology, etc. Some of the most striking, outstanding, and impressive benefits of england education are - Academic Benefits (top-notch and globally recognized and admired courses and degrees); Financial Benefits (scholarships, grants, and bursaries); Cosmopolitan and Congenial Environment (presence of international student communities and societies); Shorter Course-duration and hence Lesser Education Costs and Living Expenses; Reasonable Cost of Living; etc. For getting detailed information regarding higher studies in England, readers may visit the websites of the British Council, and the Universities and Colleges Admissions Services.
England Education Study Systems
The Department of Education of the UK Government is primarily responsible for maintenance, up-gradation, and regulation of compulsory school education in entire England, up to the age of 19. While the Department for Business, Innovation and Skills, is the governmental department wholly accountable for easy and top-notch higher education in England.
Broadly, the england education system is divided into the following five categories or stages:
Early Childhood Education [Ages 3-5]
Primary Education [Ages 5-11]

Secondary Education [Ages 11-16]
Further Education (FE) [Ages 16-18]

Higher Education (HE) [Ages 18+]
The school-leaving age after the compulsory education has been raised to 18 years by the Education and Skills Act of 2008. Around 93% of English schoolchildren aged between 3 and 18 years find their compulsory education in the State-funded schools, institutions, and colleges. After GCSE examination, they may carry out further education for next two years. The further education institutes or colleges prepare students for sitting at the A-Level examinations, requisite for higher education in universities. About 7% of the total schoolchildren in England attend the privately run fee-paying schools and institutes.
For higher education in England students normally enter universities from the age 18 onwards, to get academic degrees at diverse levels. Typically, the very first university degree in England is the Bachelor's degree in any discipline, which generally lasts for three years [as compared to four years in other countries]. During this first degree course, they are termed as Undergraduates. The postgraduate degrees fall under the following two broad categories:
Master's Degrees: A simple Master's Degree [one year], or a Research-Based Master's Degree [about two years]. In other countries a postgraduate degree generally takes two to three years.
Doctorate Degree: Typically and generally takes three years.
As of 2013, England had over 3000 educational institutions, including about 90 big and internationally reputed universities. The majority of these universities rank among the best and most popular universities of the world, and draw a huge number of international students and scholars from about 200 countries all across the world. Again, among these top universities of England, the majority of research-focused universities are managed by the Russell Group [a globally famous network of 24 British public research universities], including the universities of Oxford and Cambridge. In general, international students pertaining to outside European Union (EU) are charged generously by these universities of England, for granting undergraduate and postgraduate education and degrees in the range of £5,000 - £20,000 per annum, the actual tuition fees differ by universities, chosen subjects, or research-based courses. Today, the most preferred and hugely popular universities of England to the international students worldwide, are the following:
University of Oxford
University of Cambridge
University of London
The University of Manchester
University of Birmingham

Imperial College London
London School of Economics
University of Essex
The London Business School
Kingston University

University of Southampton
Bristol University
University of Nottingham
University of York