Postgraduate Courses in UK
The postgraduate courses conducted by the graduate schools of UK are immensely popular by students, professionals, scholars, and researchers of the world over, for being globally recognized and rather prolific. Universities of UK regularly find reputed places in the list of the best and top universities of the world, and boast of having produced more than 85 Noble Prize winners so far. Ours this webpage presents very constructive and sumptuous information over the postgraduate courses in uk, to help international people in acquiring top-notch postgraduate education in the universities of UK.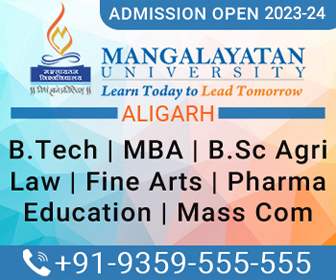 The postgraduate courses cover both the categories of courses which are pursued for obtaining Master's and Doctoral degrees in various subjects or disciplines. Today, these degrees are extended in a rather extensive range of subjects or fields by the world-famous universities of UK, which are located in England, Wales, Scotland, and the Northern Ireland. In general, the courses for earning master's degrees last for one to two years; while those for obtaining the doctorate degrees take a time-duration of three to five years, depending upon the nature of subjects, through the full-time mode. The MBA programs of the universities of UK generally take one to two years, and are immensely popular by global students, business administrators, and professionals. To get rich and very enlightening information over the things and specialties of UK and universities of UK, which allure a huge number of international students every year, please visit other pertinent web-pages of ours this globally popular and reliable educational website.
List of Postgraduate Courses in UK
As the top postgraduate courses uk, are highly cherished by global students and researchers, the admissions to these courses are rather competitive and critical, in order to select the most meritorious and deserving candidates. Besides the bachelor's or master's degree with high scores, other selection criteria include qualifying any of the tests like Graduate Record Examination (GRE) or the Graduate Management Admissions Test (GMAT), high proficiency in English language [IELTS- 6.0 or more; TOEFL-525 and above], dependable sources for sufficient funding, intensive and innovative subject knowledge, and some specific requirements for doctoral courses. The tuition fees for the postgraduate courses vary according to the global status of the universities. At present, the most popular subjects or fields selected by the international students are covered in the following list of postgraduate courses in uk:
Business and Management Studies
Creative Art and Design
Teacher Training and Education
Medicine and Surgery
Engineering and Technology
Computer Sciences and IT
Accounting and Finance
Languages, Literature, and Linguistics
Law and Legal Studies
Biology and Life Sciences
Psychology
Nursing and Midwifery
Architectural Studies
Environmental Science and Ecology
Animal Care and Veterinary Science

Economics
Geography and Allied Branches
Health Sciences
History
Media Studies and Publishing
Philosophy
Marketing and Advertising Studies
Mathematics and Physical Sciences
Pharmacy and Pharmacology
Music and Performing Arts
Social Sciences
Theology and Religious Studies
Tourism, Hospitality, and Event Management
Agricultural Sciences
Lastly, for pursuing the above-mentioned best postgraduate courses in uk, the following are most reputed and popular universities:
University of Oxford
University of Cambridge
Imperial College London
University College London (UCL)
London School of Economics and Political Science
King's College London
The University of Edinburgh
The University of Manchester
University of Bristol

University of York
Queen Mary, University of London
University of Glasgow
University of Birmingham
University of Nottingham
University of Southampton
University of Dundee
Durham University