MBA Courses in UK
Undoubtedly, UK is one of the most highlighted, popular, and immensely preferred destinations for ace-quality and world-class courses in business management in the whole world. Universities of UK have been enticing a large number of international students, professionals, and other MBA aspirants from countries worldwide every year, to grant globally recognized and highly appreciated qualifications in business administration and business management under varying hierarchic categories. Hence, we are on this webpage, offering very useful and beneficial information over the mba courses in uk, for informational and professional benefits to international students belonging to countries all across the whole world.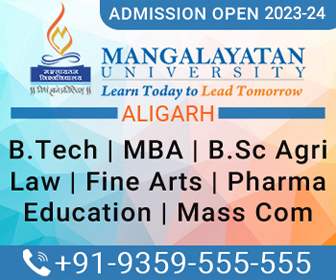 Many business schools of UK, which are well-established in England, Wales, Scotland, and the Northern Ireland, regularly find high rankings in the list of top ten and best fifty business schools and management institutes of the world. Consequently, admissions to the management courses of these leading business schools of UK, are rather competitive and require high caliber, and are made on the basis of critical tests and interviews. The most common and popular tests or examinations conducted for these purposes are GMAT (Graduate Management Admission Test); GRE (Graduate Record Examinations); GPA (Grade Point Average); etc. Intensive and extensive knowledge in the concerned professional or commercial field is highly appreciated. For some programs, such as the executive management programs, sufficient work-experience and field-information, are also needed. The variety of accredited mba courses uk, covers all most popular categories of management courses in countries worldwide.
List of Top MBA Courses in UK
Today, the most popular and top business courses in uk by the native and international students and professionals are in the subjects or fields of Accounting and Finance; Economics; Asia Business; European Business; Human Resource Management [HRM]; Information Technology; Healthcare; Marketing; International Business; Real Estate; Sports Management; Retail Management; Entrepreneurship; Fashion Technology; Consulting; Project Management; Hospitality Management; Aviation Management; Energy Management; Information Systems; Hospital Administration; Tourism; Banking; Event Management; Organizational Leadership; Public Services; and other subjects of contemporary importance and productivity. These highly cherished and top mba courses uk, are extended under the following modes - one-year full-time MBA courses; conventional MBA courses [18-24 months]; part-time MBA courses [24-30 months]; one-year executive MBA courses; part-time executive MBA courses [21-30 months]; and the distance learning MBA courses. These masters courses in uk in business management are considered highly elegant for rich and ever-booming careers in countries worldwide, along with high salary packages and affluent facilities.
For pursuing any of the management programs given in the above list of mba courses in uk, the following are the most globally reputed and popular business schools of UK:
London Business School (LBS)
Said Business School, University of Oxford
Judge Business School, University of Cambridge
Imperial College London Business School
Warwick Business School, University of Warwick
Manchester Business School, The University of Manchester
Edinburgh University Management School
London School of Economics And Political Science (LSE)
Nottingham University Business School

Birmingham Business School, University of Birmingham
City University Cass Business School
Cranfield School of Management
Lancaster University Management School (LUMS)
Bradford University School of Management
Durham University Business School
Adam Smith Business School, University of Glasgow
Newcastle University Business School