Colleges in Northern Ireland
Well-adorned with around 2 million population, Northern Ireland has a well-developed and sophisticated education system of global standards. Two of its universities are globally famous and draw around 17,000 international students and scholars every year, from about 80 countries located in regions all across the globe. Its school and further education is also of international repute, to entice a large number of students and adult learners from many countries of the European Union [EU] and beyond.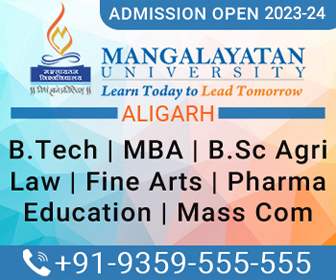 Hence, to study in northern ireland colleges, is also of high importance and priority. On this webpage, we are mainly concerned with offering rich and very fertile information about the further and higher education colleges in northern ireland, to help post-secondary students and adult learners of EU and other countries of the world. For obtaining opulent and very beneficial information on the education system and the universities in Northern Ireland, please visit other web-pages of this globally prominent and reliable website.
The further and higher education in Northern Ireland is managed and updated by the Department for Employment and Learning (DEL) of the Northern Ireland Executive. These categories of post-secondary but pre-university education are provided by the further education colleges and higher education institutes, in both Irish and English languages. Courses of these northern ireland colleges are pursued by students [aged 16 to 18 years] and adult learners [aged 18 and more].
List of Top Colleges in Northern Ireland
The further and higher education colleges in Northern Ireland play a pivotal role in raising the levels of literacy and numeracy, and in up-skilling and re-skilling of students and adult learners, through extending a broad range of diverse courses. Broadly, these courses can be classified into the categories of A-Level courses, work-related learning and training courses, vocational courses, technical courses, and specific business or profession related training programs. Completion of these courses offers qualifications and degrees like A-Level qualifications, BTECs, National and First Diplomas, HNCs, Foundation Degrees, Apprenticeships, etc.
Besides post-secondary students, adult learners and unemployed persons avail these courses for upgrading their skills, elevating their educational and vocational talent, honing vocational knowledge and skills, and for paving the way for higher education in the universities. The following list of northern ireland colleges, which essentially covers the most popular and top further and higher education colleges in this country, is very informative and helpful to the interested students and adult learners of UK, EU, and other countries of the world:
Belfast Metropolitan College
Northern Regional College
North West Regional College
Southern Regional College

South Eastern Regional College
South West College
College of Agriculture Food and Rural Enterprise (CAFRE)