Wales Education
Rich in natural beauty and diversity, Wales is a significant constituent country of the United Kingdom, especially in respect of economic contributions and higher education. Situated to the west of England, Wales has a population of around 3 million, and its capital city is Cardiff. The climate of Wales is quite similar to that of entire UK, and thus has a temperate climate, slight to heavy rainfall all-round the year, and quite unpredictable but comfortable weathers.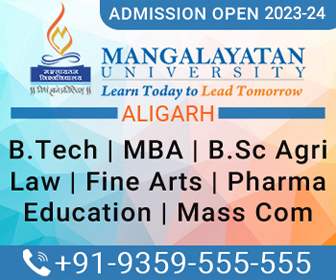 The majority of population of Wales enjoy a quite high standard of living, despite the cost of living in Wales being considerably lower than that in other countries of UK. Here, we are mainly concerned with the higher study in wales, to enlighten international students of the world over. The system of wales education, is exclusively governed and regulated by the devolved Welsh Government since the year 1999. In addition to the use of English as a medium of teaching, Welsh is also used partially or wholly, especially at the levels of compulsory school education and further education. Also, along with the campus-based regular education at colleges and universities, the wales online education courses are also becoming popular fast in Wales and beyond.
As far as the higher education in Wales is concerned, there are a total of 9 huge and internationally reputed universities in Wales. The percentage of international students in the total magnitude of students in these universities, is over 13%. These universities collectively offer around 2700 higher educational courses of international standards in various professional streams. The average number of international students visiting Wales very year for acquiring higher education in these universities, is around 18,000, and they come from about 170 countries located all across the globe. To support international students, there are available facilities of free English language support, international scholarship schemes, international student society, etc.
Wales Education Study Systems
The wales education system has the following five stages or phases:
Early Childhood Education or Compulsory Schooling
Primary Education
Secondary Education
These three phases of school education offer the compulsory education to school-students in Wales, whose ages vary from 4.5 or 5 years to 16 years. Most of the schools falling under these three categories are efficiently maintained by the States, and follow the National Curriculum. The majority of these schools provide teaching in Welsh medium, wholly or partially, along with English. Since the year 2011-12, the entire curriculum for Key Stage 1 [for all 3-7-year-olds] has been replaced by the Foundation Phase in whole Wales. The age of a child on September 01, decides its time to join the primary school. During the foundation phase, children are encouraged to develop imaginative and creative skills through doing some practical activities, along with the exercises in the textbooks.
Further Education [FE]: --- The further education offers learning, vocational training, and qualifications to students, after they have completed their compulsory education at [secondary] schools. After this further education in wales, obtainable are the higher education courses offered by the universities. In general, this FE handles students aged from 16 to 19 years, and offers to them a variety of academic, vocational, and technical qualifications. Today, there are about 20 colleges and institutes for offering FE in Wales.
Higher Education [HE]: --- The very first education degree offered by the universities of Wales at the level of higher education [HE] is the Bachelor's degree in any stream. This full-time course typically and generally takes three years, and students during this course are known as the undergraduates. Today, for offering higher education courses in diverse educational and professional streams, there are 9 universities in entire Wales, which collectively draw a large number of international students and scholars also every year.
The following are major and internationally reputed universities in Wales:
Cardiff University
University of Wales Trinity St David
Swansea University

University of Glamorgan
Royal Welsh College of Music and Drama
Cardiff Metropolitan University

University of South Wales