Training Courses UK
Along with world-class higher education courses, the training courses in uk, are also immensely popular by international students, professionals, business administrators, and people interested in various occupational fields. The basic and ultimate purposes of these training courses are imparting employment-generating trainings, honing professional and business skills, necessary teacher training, offering training for professional progress and growth, training for self-employment, and training for business development and management.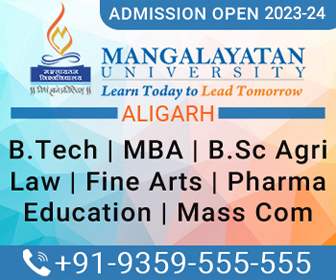 These training courses are available for undergraduates, graduates, postgraduates, professionals, businesspersons, the unemployed, housewives, and other people of the society. On this webpage, we are offering very informative and fertile information regarding the most popular and top training courses in uk, to help the native people of UK and myriads of international people.
The market of training courses in uk is vast and diversified, and is worth £2.5 billion, at present. These training courses cover almost all occupational and economic fields, and are available at varying managerial or hierarchic levels. The time-duration of these courses vary as per the field and level of course, and also the reputation of the training provider. The fees of the courses also vary accordingly.
List of Top Training Courses in UK
The training courses and certificates offered by the training providers of UK, are highly appreciated by employers of the world over in all occupational fields. One can be amply sure that after completing any specific training courses in UK, he/she will certainly get a good job quickly in UK or in any country of the world. The list of training courses in uk, is extensive and covers all major and influential fields and employment avenues. Amid these fields, the following fields have been encompassed by the most popular and best training courses in uk, by the native and international people worldwide:
Business & Management
Finance & Accounting
IT - Design / Multimedia
Defense Training [Naval, Military, Aviation]
Professional and Business Skills
Engineering/Industry
Computers and Information Technology (IT)
Project Management
Health & Safety
Leisure and Hospitality
Communication Skills
Human Resources

Law & Legal
Oil & Gas
Science & Research
Supply Chain Management
Teacher & Instructor
Medical and Veterinary
Nursing
Office and Secretarial Skills
Beauty Care
Fashion Technology
Film and Photography
Agriculture & Horticulture
Lastly, for offering top-notch training courses in different fields, the following training providers of UK have been most popular and reputed:
QA
A4E (Action for Employment)
Babcock International
Kaplan
BPP
Learndirect

Ingeus UK
JHP Group
Euromoney Training
Aviation Training International
Roffey Park Institute
Lifetime Training Group

Informa
CAE Aircrew Training Services
Oxford Aviation Academy
Cranfield Management Development
IBM
Falck Safety Services