Universities in Scotland
Located very aesthetically in the northern part of UK, Scotland is not only a hugely popular destination for higher education in entire UK, but also in the whole world. To study in scotland universities, about 40,000 international students and scholars come every year from over 180 countries worldwide. The education system of Scotland is world-famous, and so are the universities in scotland to the international students.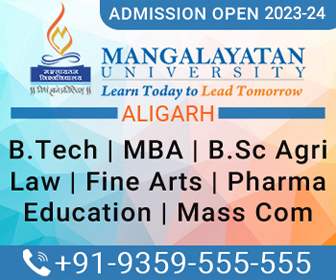 As per the 2013-14 Times Higher Education World University Rankings, five scotland universities find place in the list of top 200 universities of the world. More information about the scotland university education is provided in the lower section. Containing a population of around 5.5 million at present, Scotland has been a place of historic turbulence, many world-renowned universities, great natural beauty and splendors, rich cultural diversity, peaceful and soothing environment, and a temperate and oceanic climate.
The cost of living in Scotland too is quite cheaper as compared to London, and other cities of the world. Edinburgh is its glamorous capital, while the largest city in Scotland is Glasgow. Other big cities of Scotland which contain some world-famous universities are St Andrews, Aberdeen, Dundee, Stirling, Perth, etc. Besides about 20 universities, there are 43 colleges and institutions in Scotland which offer courses in the further education and higher education, and qualifications like National Certificates, Higher National Certificates and Higher National Diplomas.
List of Top Scotland Universities
Scotland boasts of containing some of the oldest and top-notch universities of the world. Degrees from the top universities of Scotland are highly appreciated by employers and corporations of the world over. Every big and internationally admired university in scotland offers higher education courses in a wide range of subjects and professional disciplines. Collectively, universities of Scotland provide more than 4500 educational and professional courses in about 150 subjects, and at the undergraduate and postgraduate levels. Here, it may also be noted that in Scotland most of the undergraduate courses offering bachelor's degrees take four years, as compared to three years in other countries of UK. Again, in general the study fees charged by Scotland universities from the international students pertaining to outside EU range from £9,000 to £20,000 per year, based on the selected university, discipline of course, and the level of higher education. The most eminent sources of scholarships to international students in Scotland are the Saltire Scholarships.
The following list of scotland universities essentially covers the most prestigious and top universities of this globally alluring educational destination of UK:
University of Edinburgh
University of Glasgow
University of St Andrews
University of Aberdeen
University of Dundee
University of Strathclyde

Heriot-Watt University
University of Stirling
Robert Gordon University
Edinburgh Napier University
Queen Margaret University