Business Schools UK
For first-rate and globally recognized and admired programs in business management, UK is one of the best and top countries of the world. Affluent and truly world-class higher education systems of UK, give home to some of the best and leading universities of the world, essentially containing many business schools of global repute. This webpage offers very constructive and exclusive information regarding the business management schools uk, to enlighten and help MBA aspirants of the world over.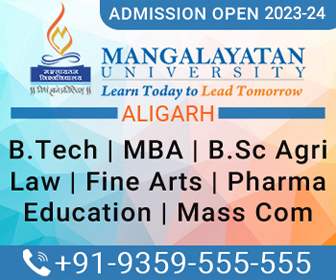 The business schools uk, draw a large number of international MBA aspirants from around 200 countries, located in regions all across the globe. The business management qualifications and degrees offered by the top uk b schools are highly elegant and influential for facilitating rich and bright job opportunities in countries worldwide, high ranges of salaries, better facilities and packages, faster progress and growth, and a truly lavish and satisfying career in the sector of business management at the national or international level.
In general, every big and reputed uk business school conducts a variety of highly creative and prolific business management programs, including the categories of the one-year full-time MBA programs; conventional MBA programs (18-24 months); part-time MBA programs (24-30 months); one-year executive MBA programs; part-time executive MBA programs (21-30 months); and distance learning MBA programs. These programs cover a wide range of specialization subjects/fields, which are mentioned below. Admissions into these courses of the business schools of UK are made based on high score at GPA, GMAT, GRE, etc., and some necessary knowledge and work experience in the concerned field are also desirable, depending upon the course of choice.
List of Top Business Schools in UK
The large number of internationally famous business schools of UK, are mainly located in England, Scotland, and Wales. The following list of business schools in uk, covers most of the globally reputed, popular, and prestigious magnificent business schools of UK:
London Business School (LBS)
Said Business School, University of Oxford
Judge Business School, University of Cambridge
Imperial College London Business School
Warwick Business School, University of Warwick
Cranfield School of Management
Manchester Business School
Edinburgh University Management School
London School of Economics And Political Science (LSE)
Lancaster University Management School (LUMS)
Aston Business School, Aston University

Bradford University School of Management
City University Cass Business School
Ashridge Management College
Henley Business School
Newcastle University Business School
Nottingham University Business School
Birmingham Business School, University of Birmingham
Leeds University Business School, University Of Leeds
Adam Smith Business School, University of Glasgow
Durham University Business School
The business management courses of most of the top business schools in uk, sweepingly cover almost all globally popular, highly prioritized, and most cherished specializations subjects, essentially including the following - Asia Business; European Business; Real Estate; Aviation; Economics; Hospitality; Healthcare; Information Technology; Accounting and Finance; Marketing; Retail Management; International Business; Energy Management; Entrepreneurship; Information Systems; Hospital Administration; Tourism; Banking; Fashion Technology; Human Resource Management [HRM]; Organizational Leadership; Public Services; Consulting; and many other highly progressive and bright subjects or fields.