Diploma in UK
Apart from the courses for bachelor's master's and doctoral degrees in a rather wide range of educational and professional disciplines, the diploma courses are also hugely popular in UK by the native and international students. Ours this webpage exclusively offers highly informative and creative information about these undergraduate and postgraduate diploma courses in entire UK.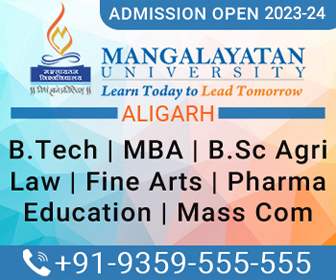 Owing to the globally admired quality of higher education, and world-class standard of teaching facilities, about 0.5 million students go to UK every year from around 200 countries of the world over. The majority of these students, professionals, and scholars are found interested in pursuing bachelor's, master's, and doctoral degree courses in subjects or disciplines of their respective choices. As the educational degrees and qualifications granted by the universities and colleges of UK are highly recognized and appreciated by employers of the world over, the diplomas of these universities also get due weight and accreditation in countries of the world over. In some cases, going through a diploma is inevitable for making higher studies in UK in any desired discipline.
In all countries of UK, there are conducted the following main categories of diplomas in a wide range of subjects/fields, to support the native and international students and professionals. These are Undergraduate or Foundation Diplomas, Undergraduate Advanced Diplomas, Graduate Diplomas, and the Postgraduate Diplomas. More information about the courses for getting a diploma in uk, is provided below separately.
List of Diploma and Post Graduate Diploma Courses in UK
The foundation or undergraduate diploma in any subject or field, is necessary for gaining a fundamental knowledge or a basic qualification in the concerned subject; or for the purpose of getting qualified entry to any undergraduate or graduate courses of the universities of UK. The undergraduate advanced diplomas are of higher quality and value than the simple undergraduate diplomas in the concerned subjects/fields. A graduate diploma [Grad.Dip] is a postgraduate educational or professional qualification in any field, which falls between the degrees of bachelor's and master's. Such graduate diplomas are started after a bachelor's degree in any discipline, and are generally completed within one year. Lastly, the postgraduate diplomas [PG Dip] are considered as being at a comparable level to the master's degrees, as per the National Qualification Framework [NQF], but such diplomas lack 60 study credits to become at par with the full master's degrees [180 Credits]. A postgraduate diploma in uk is highly preferable for getting advanced knowledge and higher qualification in the subject one graduated in. The number of these all categories of diplomas offered by the universities, institutes, and colleges which are located in England, Scotland, Wales, and Northern Ireland, is quite large. The below list of diploma courses in uk, covers most of these diplomas, which are related with the following subjects/fields:
Engineering
Education and Teaching
Humanities
Computing & IT
Language Studies
English and other Languages
Accounting and Finance
Leadership and Management
Business Administration and Management
Healthcare Practice
Materials Fabrication and Engineering
Retail Management
Theology
Sport and Fitness
Environmental Science and Studies

Health Sciences
Social Care (Scotland)
Mathematical Sciences
Paramedic Sciences
Psychology
Combined Social Sciences
Criminology and Psychological Studies
Natural Sciences
Social Policy and Criminology
Archaeology
Ecological Monitoring and Conservation
Philosophy
Study of Religion
Common Law
Art and Design