Short Courses in UK
The Short Courses are those educational or training courses which last from few weeks to few months, and contain subject matters beneficial to the non-graduate persons, graduates, or postgraduates in diverse educational, professional, or commercial fields. The main purposes of such short courses in uk could be continuation of professional development [CPD], refresh or improve subject-specific knowledge, pursue a personal interest, to develop some vocational skills, gain work-based learning, enhance business or commerce related knowledge or skills, or just try to do something new.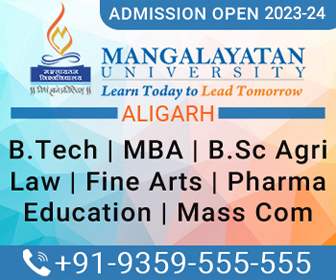 These short-term courses are available for college students, entrepreneurs, employees at lower hierarchic levels, parents, teachers, professionals, businesspersons, people engaged in marketing and sales, and other persons active in various economic fields at lower to medium hierarchic levels. Ours this webpage offers very constructive and beneficial information regarding the most popular and top short courses in uk, to benefit the native and international people.
Because of being highly-qualitative, internationally reputed, and very prolific, the short courses conducted by the higher educational colleges, institutes, and universities of UK are rather popular among the native and international students especially those belonging to countries of the European Union. These short courses in uk cover a rather extensive range of subjects or fields, and are conducted through both the day and evening sessions. The summer sessions are also organized by the majority of colleges and universities, to help international students. As the educational infrastructure and standards of colleges and universities of UK are of world-class, almost all significant professional or occupational subjects or fields are handled expertly by these institutions.
List of Short Courses in UK
The fees for such short courses in uk are quite reasonable and easily affordable, but vary according to the time-duration of different courses, and also as per the reputation of the colleges or universities offering these. Owing to the ever-increasing popularity and productivity of these short-term courses, today a constantly growing number of colleges and universities of UK are conducting these courses in a wide gamut of subjects or fields. These courses essentially include the engineering courses, business related courses, courses for professional development, medical courses, vocational courses, fashion courses, courses related with computers and IT, nursing courses, and many other fields. A selective list of short courses in uk, is provided below, to support students and professionals. These broad fields, essentially cover most of the hugely popular and top short courses in uk:
Accounting, Finance and Economics
Creative Arts and Design
Education and Teaching
Architecture and Interiors
Business and Management
Electronics and Computer Science
English Language and Literature
Engineering
Life Sciences
Marketing
Medicine & Healthcare
Natural Science
Manufacturing
Computing and information systems

Catering and Hospitality
Languages
Law and Paralegal
Nursing
Television, Film and Moving Image
Automotive
Fashion Designing and Technology
Nutrition and Wellness
Property and Construction
Tourism and Events
Chemistry and Pharmaceutical Sciences
Human Resource Management
Human Rights
Today, the most famous and popular colleges and universities of UK for such short-duration but rather intensive courses, are the following:
Colleges of the University of London
Imperial College London
Kingston University London
University of Westminster
King's College London
Cranfield University
City University London

University of Hertfordshire
London Metropolitan University
School of Fashion and Design London
University of Edinburgh
The London School of Economics and Political Science
London School of Hygiene and Tropical Medicine
Queen Mary University of London