Masters Degrees in UK
Cozily and aesthetically situated off the west coast of Europe, UK is one of the most admired and popular destinations in the whole world for globally recognized master's degrees in a rather wide range of disciplines or subjects. The majority of the big and prestigious universities of UK are counted among the best universities of the world, and draw a huge number of international students and scholars every year for ace-quality education from around 200 countries located worldwide.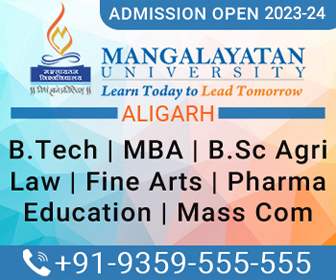 These universities of UK boast of having produced over 85 Nobel Prize winners so far. Again, the universities of UK are proud of containing the best research facilities of global standards, to support rich and cutting-edge postgraduate and doctoral researches in diverse streams. A variety of scholarships are also offered in UK to help international students and scholars. Presence of a huge number of international students, and many international student communities offer a welcoming, congenial, and constructive environment to international students in UK. Here on this webpage, we are confined to present rich and exclusive information about the subjects and courses for obtaining a masters degree in uk, by the native and international students.
Globally famous and popular uk masters programs take a shorter time-spell that ranges from one year to two year. The Taught Master's degree course generally lasts for one year, and is conducted in a rather wide range of subjects. The Research Master's degree courses take a time of about two years, and are highly research-oriented courses. The MBA courses are hugely popular in UK and generally take one to two years. Thus, any master degree uk is quite cheaper as compared to the same course in other countries, because of requiring lesser tuition fees and accommodation expenditures.
List of Top Masters Degrees Programs UK
As the universities of UK are reputed globally for top-notch programs for master's degrees, the admissions to the master's degree courses of these universities are highly competitive and critical in nature. In addition to high scores at the graduation level, qualifying tests like the Graduate Record Examination (GRE) or the Graduate Management Admissions Test (GMAT), may also be essentially required, for admissions to the courses of the top master degrees uk, in the desired disciplines. High proficiency in English, or high scores [at least 6 or more] at IELTS, is also necessary, in addition. Though the tuition fees for the master's degree programs charged from the international students vary from university to university, these generally fall in the range of £3,500 to £18,000 per year. Lastly, the range of subjects covered by the master's degree programs of UK universities is quite extensive and includes almost all globally popular and highly preferred subjects. The following list of master degrees in uk essentially contains most of the immensely popular and top subjects:
Business Management
International Relations
Engineering & Technology
Education & Teaching
Medicine & Surgery
Accounting & Finance
Public Health

Social Sciences
Law & Criminology
Biology and Life Sciences
Psychology
Computer Sciences & IT
Earth & Environment Sciences
Science & Technology

Philosophy
Humanities
Medical & Health Sciences
Language, Linguistics & Cultural Studies
Fine Art
Animal Care & Veterinary Science
Economics