Medical Schools UK
Universities of UK are also globally renowned for higher education courses in the sector of medical and medicine. As per the QS World University Rankings 2013-2014 on medicine, among the 200 top medical schools of the world, there are 25 medical schools of UK. Naturally, the medical schools uk, draw a considerably large number of international students every year for pursuing medical studies from countries worldwide.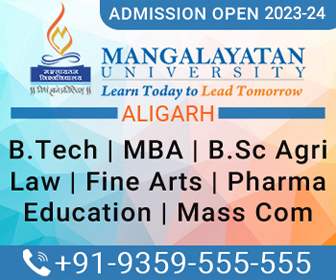 The medical schools of the University of Oxford and the University of Cambridge rank as the second and third best medical schools in the whole world, as per this world-famous ranking. Thus, these are the top medical schools in uk, other highly successful and reputed medical schools of UK are listed in the later section. The medical school of the Harvard University of US raked as the top medical school of the world, according to this ranking. Besides offering about the best medical schools in uk, ours this web-article also offers some necessary information regarding the higher studies in UK in the medical field.
At present, there are over 32 big medical schools in uk, the courses of which are duly recognized by the General Medical Council [GMC] of UK. The Barts Hospital, which was established in 1123, has been the oldest institute for offering medical training in Britain, and now this reputed institute forms a part of the Queen Mary's University of London [QMUL]. The medical schools of UK, including the private medical schools uk, conduct top-notch clinical studies along with the pre-clinical courses, and offer degrees like MBBS; MBChB; MB BChir; BMBS; BM BCh; etc. Most of the reputed medical schools of UK have a set quota for international students, based on the number of their respective annual intake.
List of Top Medicine Schools in UK
Of the above-mentioned number of medical schools in UK, over 24 are in England, five in Scotland, two in Wales, and one in Northern Ireland. In UK, most of the students join medical schools after the secondary education, the entry to the medical schools of UK being very competitive; the ratio of total applicants to the selected candidates being 11:2 or more. For entry to the medical schools of UK, the most common and prestigious entrance exams are the Universities and Colleges Admissions Service (UCAS); United Kingdom Clinical Aptitude Test (UKCAT); and the BioMedical Admissions Test (BMAT). International students desirous of making studies in the medical field in UK have to prove their capabilities and must possess proficiency in English language [with an IELTS score of 6.0 or more. Interviews are essential part of the selection process, which are conducted through the Traditional or Multiple Mini-Interview (MMI) formats, or others. The following selective list of medical schools in uk, covers most of the best and top medical schools of the entire UK, which collectively entice a large number of international students every year:
Medical Sciences Division, University of Oxford
School of Clinical Medicine, University of Cambridge
UCL Medical School, UCL (University College London)
Imperial College School of Medicine, Imperial College London
King's College London School of Medicine and Dentistry, King's College London (KCL)
University of Edinburgh Medical School
Manchester Medical School, The University of Manchester
London School of Hygiene & Tropical Medicine
Barts and The London School of Medicine and Dentistry, Queen Mary, University of London (QMUL)
The University of Nottingham Medical School
Sheffield Medical School, The University of Sheffield
University of Birmingham Medical School
Bristol Medical School, University of Bristol
Dundee Medical School, University of Dundee
Glasgow Medical School, University of Glasgow
Leeds School of Medicine, University of Leeds
Liverpool Medical School, University of Liverpool
Southampton Medical School
Newcastle University Medical School