Medical Degrees in UK
Magnificent universities of UK are also globally reputed for top-notch courses in the sector of medical and medicine at the undergraduate and postgraduate levels. According to the QS World University Rankings 2013-14 on medicine, in the list of the best and top 200 medical schools of the world, there are 25 UK medical schools.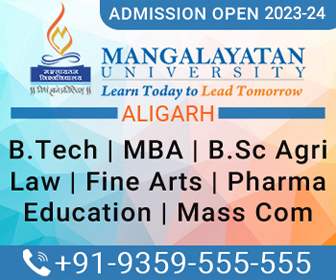 A huge number of international students, scholars, and researchers interested in the sector of medical and medicine go to UK every year, for achieving world-class Bachelor's, Master's and Doctorate degrees in this vital and very significant sector of profession and service. Medical graduates and postgraduates prepared by the medical schools of UK, are highly appreciated and readily employed by hospitals, healthcare centers, medical colleges, etc., of the world over. Exclusively described are here, the top medical degrees uk, to benefit students located in countries all across the whole world.
Today, there are more than 32 well-equipped medical schools in entire UK, which are properly recognized and duly approved by the General Medical Council (GMC) of United Kingdom. These medical schools also include the private medical schools, and the majority of these are located in England. Both the pre-clinical and clinical courses are conducted by these internationally and globally prominent medical schools of UK, and each of these schools has a set quota [based on the total annual intake] for international students admitted every year. The list of medical degrees uk granted by these medical schools include the degrees of MBBS; MBChB; MB BChir; BMBS; BM BCh; etc. In general, the time taken by the uk medical programs varied from five to six years, apart from the one or two years of internship.
List of Top Medical Degrees Programs UK
As the medical schools of UK are immensely prestigious worldwide, these allure a rather huge number of international students, and therefore, admissions into the medical courses of the universities of UK are intensely competitive. Generally, the ratio of the total applications to the selected students is 11:2 or larger. In general, the admission requirements for a ace-quality medical degree uk, include - high scores in UCAS [the Universities and Colleges Admissions Service], or UKCAT [United Kingdom Clinical Aptitude Test], or BMAT [the Bio-Medical Admissions Test]; excellent proficiency in English to the level of the IELTS score of 6.0 to 7.0; a strong and convincing personal statement, together with an appealing reference; some work experience [at least six months] in assisting some activities in a hospital, healthcare home, etc. as a volunteer; and rigorous interviews [conducted through the Traditional or Multiple Mini-Interview (MMI) formats].
For achieving a globally recognized medical degree in uk, at the graduation and post-graduation levels, the following are hugely popular specialization fields or areas:
Anesthetics
General Practice
Medicine
Dentistry
Pathology
Psychiatry
Radiology

Surgery
Pediatrics
Gynecology
Geriatrics and Obstetrics
Orthopedics
Cardiovascular Science
Respiratory Sciences

Molecular Medicine
Bio-surgery and Surgical Technology
Clinical and Health Science
Biomedical Research
Public health Science & Policy
Clinical Research
Medical Engineering Research
Lastly, the most magnificent and prestigious medical schools of UK, are the following:
Medical Sciences Division, University of Oxford
School of Clinical Medicine, University of Cambridge
UCL Medical School, UCL (University College London)
Imperial College School of Medicine, Imperial College London
King's College London School of Medicine and Dentistry, King's College London (KCL)
University of Edinburgh Medical School
Manchester Medical School, The University of Manchester
London School of Hygiene & Tropical Medicine
Barts and The London School of Medicine and Dentistry, Queen Mary, University of London (QMUL)
The University of Nottingham Medical School
Sheffield Medical School, The University of Sheffield
University of Birmingham Medical School
Bristol Medical School, University of Bristol
Dundee Medical School, University of Dundee
Glasgow Medical School, University of Glasgow
Leeds School of Medicine, University of Leeds
Liverpool Medical School, University of Liverpool
Southampton Medical School
Newcastle University Medical School