MBA in UK
United Kingdom ranks among the best and most popular countries of the world for superlative management education. A large fraction of top and most prestigious business schools and management universities of the world, are well-established in UK, and draw a huge number of MBA aspirants from about 200 countries of the globe every year.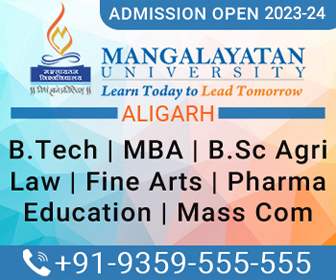 The management qualifications granted by these business schools of UK are highly appreciated by employers located in countries worldwide, and are highly elegant for acquiring high salaries, faster growth, and richer careers. Therefore, ours this webpage offers rich and very constructive information about pursuing mba in uk, to help students, professionals, business administrators and managers, and other MBA aspirants of the world over.
All popular and prolific categories of management education programs are comprehensively provided by business schools and management institutes of UK, which are mainly located in England, Scotland, Wales, and the Northern Ireland. There categories include, one-year full-time MBA programs; conventional MBA programs [18-24 months]; part-time MBA programs [24-30 months]; one-year executive MBA programs; part-time executive MBA programs [21-30 months]; and distance learning MBA programs. Admissions to these top-notch MBA programs of the top mba universities in uk require high GPA, GMAT, or GRE scores, along with some necessary and sufficient field experience, depending upon the category of the course. More information about the mba degree programs in uk, is separately being provided in the lower section.
List of MBA Degree Programs in UK
Out of a large number of business schools, reputed universities, and management colleges situated in UK, the following are most famous worldwide, and entice numerous mba aspirants every year:
London Business School (LBS)
Said Business School, University of Oxford
Judge Business School, University of Cambridge
Imperial College Business School
Warwick Business School
Cranfield School of Management
Manchester Metropolitan University Business School

Edinburgh University Management School
Newcastle University Business School
Lancaster University Management School (LUMS)
Bradford University School of Management
City University Business School
Ashridge Management College
Henley Business School
The list of mba courses offered by these top business schools of UK, cover almost all most popular, highly cherished, and fast-progressive subjects/fields of the world over, for doing an MBA specialization in. These subjects or fields include - Accounting and Finance; Marketing; Hospital Administration; Asia Business; European Business; Real Estate; Aviation; Economics; Tourism; Hospitality; Healthcare; Information Technology; Retail Management; International Business; Global Logistics; Energy Management; Entrepreneurship; Information Systems; Arts Management; Sports Management; Banking; Fashion Technology; Human Resource Management [HRM]; Organizational Leadership; Corporate Strategy; Project Management; Public Services; Consulting; and many other fast progressive and bright specialization subjects/fields.