PhD Degrees in UK
The high and illustrious degree of the Doctor of Philosophy (PhD) is one of the highest academic degrees in countries worldwide, and is commonly considered as being the fundamental degree for pursuing a professional career in the field of academic research. Described in this web-article are uk phd programs, to inform and help international students pertaining to countries worldwide.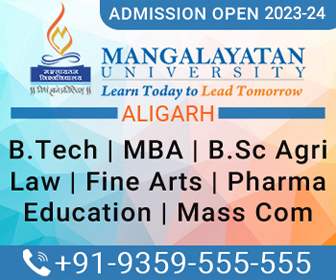 One of the most popular study programs by international students and scholars in UK, is the PhD programs in various fields. It is because, UK contains many well-equipped and leading universities of the world, and the majority of such universities are embellished with lavish research facilities. The doctoral researches supervised by these universities of UK command global appreciation and repute. All other qualities, specialties, and convenience of superb and top-notch higher education in UK, essentially favor the courses for PhD degrees in UK universities. Thus, for obtaining a doctorate degree in any desired field or subject, the universities of UK are certainly among the best in the whole world. British Government's Quality Assurance Agency for Higher Education [QAA] assesses and regularly up-grade the teaching in UK universities. Now, the Research Excellence Framework (REF) is to replace the existing Research Assessment Exercise (RAE) since 2014-15, and will assess the quality of research in the universities of UK.
The PhD program is one of the most common types of doctoral study, and requires completing an independent and self-directed academic research or thesis in any cherished subject, under support and guidance of erudite and mellow supervisors and examiners, in order to extend an original and prolific contribution to the existing knowledge and research in the concerned field/subject. More information regarding a phd degree uk, is provided in the section below.
List of Top PhD Degrees Programs UK
For obtaining a phd degree in uk, the time taken varies from three years to four years in general, under the full-time mode, including the writing up process. The part-time phd courses in UK usually take at least four years and can go up to seven years, depending upon the field of research and the selected university. The entry requirements for phd courses in UK do vary from university to university; universities with higher rankings require higher and greater scrutiny. The most common requirements for admission to the courses of the best and top phd degrees uk are high score at post-graduation level [master's degree], ample knowledge in the interested field, innovative talent, and better communication skills in English, in the order of IELTS score varying from 5.5 to 7.5 [TOEFL: 525 - 625].
The most popular and highly preferred subjects or fields selected by the native and international scholars and researchers in UK, are covered by the following list of phd degrees uk, at present:
Biological & Medical Sciences
Business & Finance
Chemical Sciences and Engineering
Earth Sciences
Engineering & Technology
Humanities & Arts

Law
Economics and Management
Mathematics & Computing
Architecture and the Built Environment
Electronics and Computer Science
Higher Education

Life Sciences
Media, Arts and Design
Social Sciences and Humanities
English Literature
Philosophy
Mathematical & Physical Sciences
Again, the most globally reputed and prioritized universities of UK, for pursuing PhD courses in various subjects or fields, are the following:
University of Oxford
University of Cambridge
Imperial College London
University College London
London School of Economics & Political Science
King's College London

The University of Edinburgh
The University of Manchester
University of Bristol
University of York
Queen Mary, University of London
University of Glasgow

University of Birmingham
University of Nottingham
University of Southampton
University of Dundee
Durham University