Law Degrees in UK
Globally reputed universities of UK, are also immensely popular by international students for the law courses at the academic levels of undergraduate, postgraduate, and doctoral. Every year about 50,000 international students visit UK to acquire any of these degrees in law, from about 180 countries situated worldwide. Among the top ten law schools of the world, many law schools of UK find regular ranking, including the law school of the University of Oxford, and the University of Cambridge.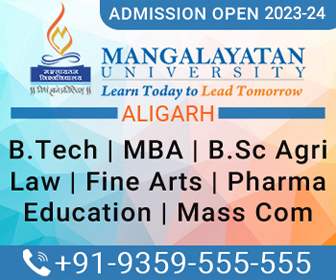 At present, the top two law schools of the world are contained in the universities of Harvard and the Yale of USA. Here, we are presenting very informative and beneficial information regarding the law degree courses in UK, including the top law degrees uk, to enlighten and serve international students of the world over.
World-famous uk law programs offer a variety of law degrees at varying academic levels, including the degrees of Bachelor of Laws [LL.B], Master of Laws [LL.M], Master of Corporate Law [MCL], M.Litt and PhD, and LLD, besides the M. Phil and Diploma courses. The standard graduate-level degrees generally take a total time-duration of three years; the postgraduate-level courses such as LLM generally last for one to two years. Other doctoral research courses take at least four years or more. Undergraduates go through the core teaching which focuses on subjects or areas like contract law, criminal law, property law, the legal foundations of the European Union, etc. Every law degree in uk is of global recognition, popularity, and commendations.
List of Top Law Degrees Programs UK
The requirements for becoming a lawyer in UK differ slightly depending upon the choice of an individual to become a solicitor or a barrister. Completion of a core course in law and a qualifying law degree [or completion of a conversion course], is essential for all prospective lawyers. In general, the qualifying law degree in England and Wales covers the following areas --- Public Law (Constitutional/Administrative); European Union Law; Procedural Law (including Law of Evidence); Criminal Law; Law of Obligations (Contract, Restitution, and Tort); Property Law (Real Property); Trusts and Equity; Legal Ethics; Human Rights, etc. To avail these courses for any law degree uk, students belonging to the non-legal backgrounds need to complete the Graduate Diploma in Law (GDL), or qualify the Common Professional Examination (CPE). As far the LLM courses in UK are concerned, these courses cover a rather wide range of subjects, and include the following:
Commercial Law
Corporate and Financial Law
International Business
Intellectual Property Law
Criminal Litigation
Maritime Law

Islamic Finance
Constitutional Law
Administrative Law
Contract Law
Environmental Law and Sustainability
Dispute Resolution

Employment Law
General Law
Immigration Law
Cyber Law
Education Law
For obtaining the above-mentioned list of law degrees uk, the law schools of the following universities are globally well-eminent and highly preferred:
University of Oxford
University of Cambridge
London School of Economics and Political Science (LSE)
King's College London
University College London (UCL)
University of Edinburgh

University of Nottingham
Queen Mary, University of London
University of Bristol
University of Glasgow
Durham University