Courses in UK
Higher education courses conducted by higher education institutes and universities of UK, are of global standards, recognition, and popularity. Over 160 big universities of UK have been enticing over 400,000 international students, scholars, and researchers every year from 200 countries situated all across the globe, for top-notch higher education in diverse educational and professional streams and disciplines. A great many universities of UK regularly rank among the top 100 and best 200 universities of the world. Therefore, to enlighten and help students of the world over, we are in this web-article presenting rich and very constructive information regarding the higher education courses in uk in various professional, educational, industrial, and service fields.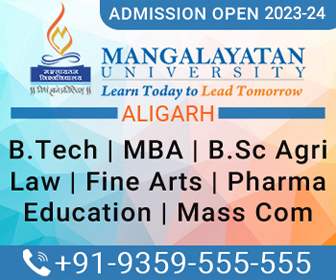 The education systems of UK are governed, regulated, and constantly updated by individual governments of UK Government, Welsh Government, Scottish Government, and the Northern Ireland Executive. As England has the greatest number of universities in entire UK, it has been drawing the largest number of international students every year. The most of the globally reputed universities of UK are located in England, including the University of Oxford and the University of Cambridge. Information about other factors favoring higher studies in UK, may be obtained from our other web-pages, bearing pertinent titles. In respect of research facilities, the UK universities contain the affluent and best research facilities of the world in the concerned field. Consequently, admissions to the undergraduate, postgraduate, and doctoral research courses of UK universities are highly competitive.
List of Top Courses in UK
Every big and globally reputed university of UK has a large number of departments and schools [including the graduate schools], to conduct ace-quality higher education courses in a rather extensive range of subjects, and for granting academic degrees of the bachelor's degrees, master's degrees, and the doctoral research degrees like M. Phil and PhD. Among these courses and subjects, some are enormously popular by the native and international students, and are commonly referred to as the top courses in uk of global recognition and popularity. Some vocational and professional training courses are also organized by these universities, in addition. Amid these numerous courses, the most popular and best courses in uk are related with the streams or disciplines of business and management (mba), law and criminology, arts and humanities, engineering and technology, medical sciences and medicine, nursing, veterinary science, information technology, sciences, psychology, geography, social sciences, languages and literature essentially including English, creative art and design, education and teaching, etc.
The extensive list of courses in uk, conducted superbly and expertly by the universities of UK, for offering bachelor's, master's, and doctoral degrees, essentially covers courses and programs in the following most popular and highly preferred disciplines and subjects:
Business and Management Studies
Law & Legal Studies
Engineering & Technology
Medicine and Surgery
Computer Science and IT
Finance & Accounting
Psychology
Nursing
Creative Arts and Design

Biological Sciences
English Language & Literature
Education & Teaching
Public Health
Social Sciences
Biology and Life Sciences
Earth & Environment Sciences
Economics
Mathematics & Computing

History
Animal Care & Veterinary Science
Subjects Allied to Medicine
Sociology and Social Studies
Philosophy
Geography
Architecture